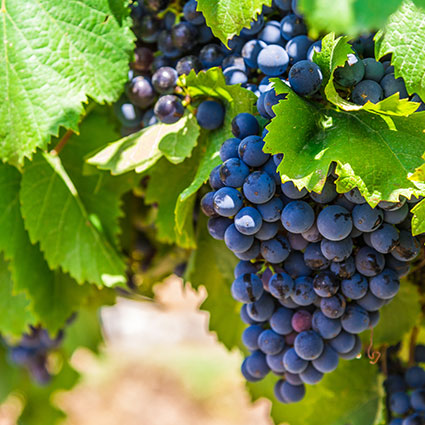 Avgoustiatis is a black grape variety found on the western shores of Ilia and is responsible for soft and elegant wines with ripe red fruit, classical structure and some peppery elements. It is used both for the production of varietal wines as well as blends with other grape varieties. It is considered as a local specialty of Ilia, but it is also found in the neighboring Ionian Islands, especially in Zakynthos, to the west. It participates in the PGI Ilia.
Aroma characteristics
ripe red fruit, herbs, pepper, chocolate.
Styles
Monovarietal, soft, medium bodied red wines with crisp acidity and ripe red spicy fruit aromas. Red blends with other varieties such as Mavrodaphne and light refreshing roses.
Pairings
cold cuts, pasta dishes, beef noodles, grilled red meat and pork.