About us
Achaia and Ilia in Western Greece are two top wine regions that most of you have never heard of. There are a number of reasons that both are currently not well known. However, there are far more reasons for Achaia andIlia to emerge as leading producing wine areas in the next few years. Their history can be matched by very few places around the world – and this is not only related to wine history, but to "plain" history as well.
For centuries, they have been the canvas where local producers crafted some most individual as well as outstanding wine styles. For millennia, they have been the motherland for numerous, rare grape varieties capable of astonishing quality potential. Over millions of years, they gave birth to a myriad of different terroirs, creating a complex yet demanding and even extreme landscape, waiting to be translated, over the course of all these years, by the grape varieties, from the producers, into sublime wines.
Achaia and Ilia do not have to struggle to develop, or design, a personality for the wines they are producing. All that needs to be done is just let this personality flow across the globe.
And this is an extraordinary advantage in today's wine world!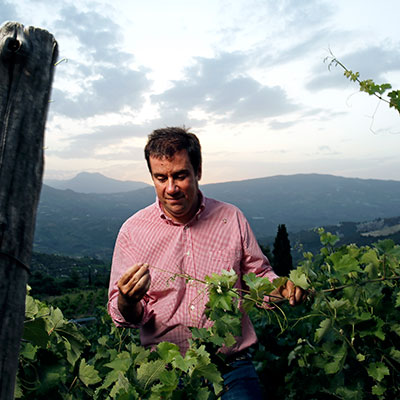 Konstantinos Lazarakis MW
Get to know our experiences
Travelling through the regions of Western Peloponnese in Western Greece always means getting to know some very special places and people. Open to visitor wineries, fantastic local gastronomy, imposing mountains, sandy beaches with clear waters, traditional villages, archeological sites of premium importance, beautiful gorges and varied landscape create a 365-day destination. Whether you are into ski-resorts in the winter or summer seaside vacations and you love wine, Achaia and Ilia will offer you an unforgettable experience.
Read more